OUR PAST INFORMS OUR PRESENT AND INSPIRES OUR FUTURE.
We are a deeply Italian brand, born in Biella, and synonymous with understated elegance. The Luciano Barbera collection is a manifestation of our core principles: Fabrics, Family and the Future.
TIMELESS
CHARACTER
PASSION
SYNERGY
CURATED LIFE
Each Luciano Barbera collection is the melting point between a deeply fascinating cultural heritage and the know-how developed for 50 years. While routed in Biella, we take on a global perspective and understanding of clothing.
We began with the concept of a wardrobe, where every item was accounted for, with purpose and in effect the perfect object. Today, the continuous pursuit of excellence and the will to always offer the best selection of raw materials are the keys to the company's success. Luciano Barbera continues to experiment, innovate and push the boundaries of luxury and sartorial technology.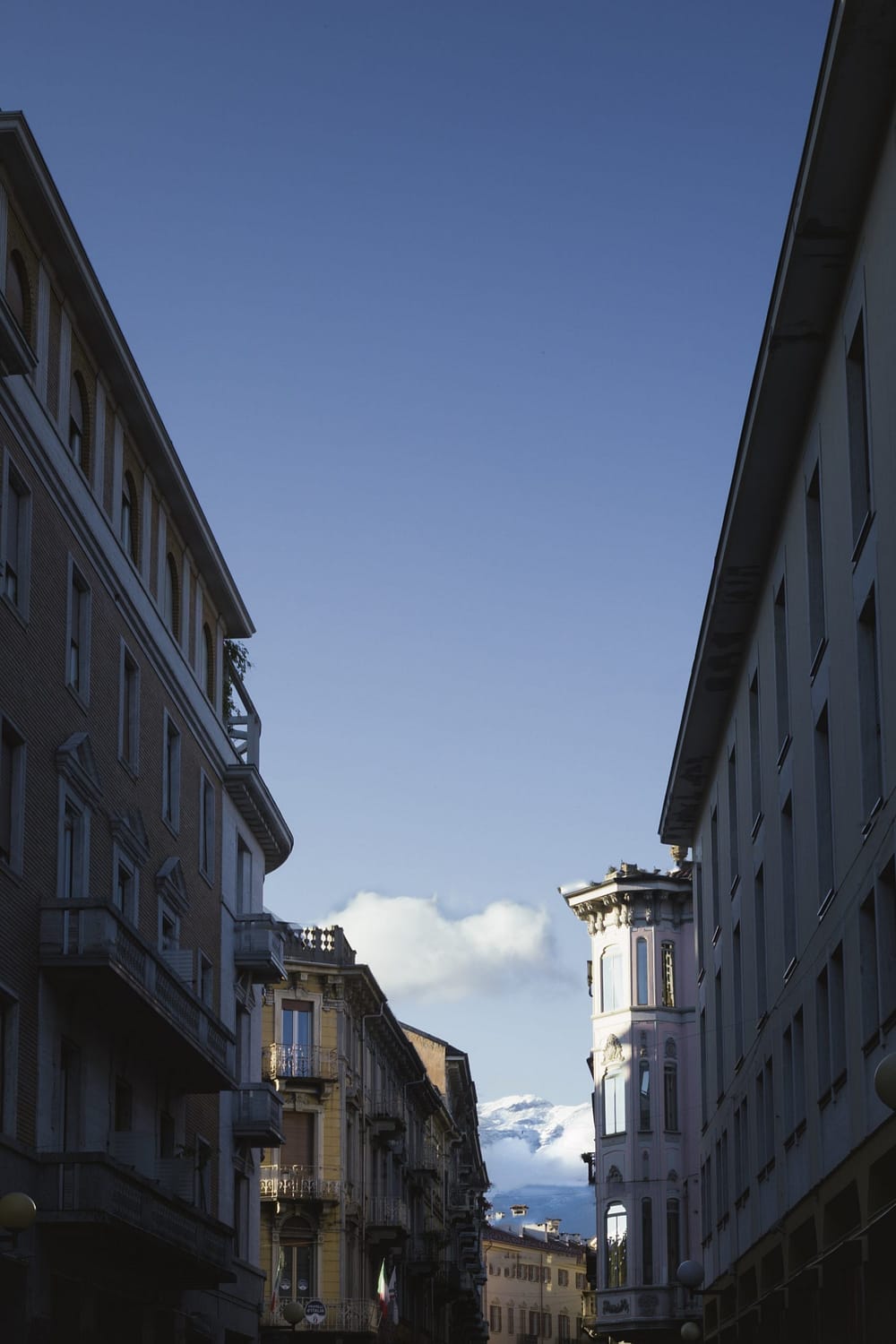 In the last five decades, Luciano Barbera has grown to become a leading luxury menswear brand by focusing on the tenents of classic Italian style: superb construction and understated refinement. The brand's current offering includes both sportswear and sartorial pieces, all entirely Made in Italy.
Since 2009, all collections are overseen by Carola Barbera, Creative Director and managing partner, who seeks with each design to echo sartorial refinement and our core values in the unparalleled Luciano Barbera aesthetic.
Current Global Brand Ambassador is Luciano's son, Lodovico Barbera who continues to spread the brand's awareness and vision.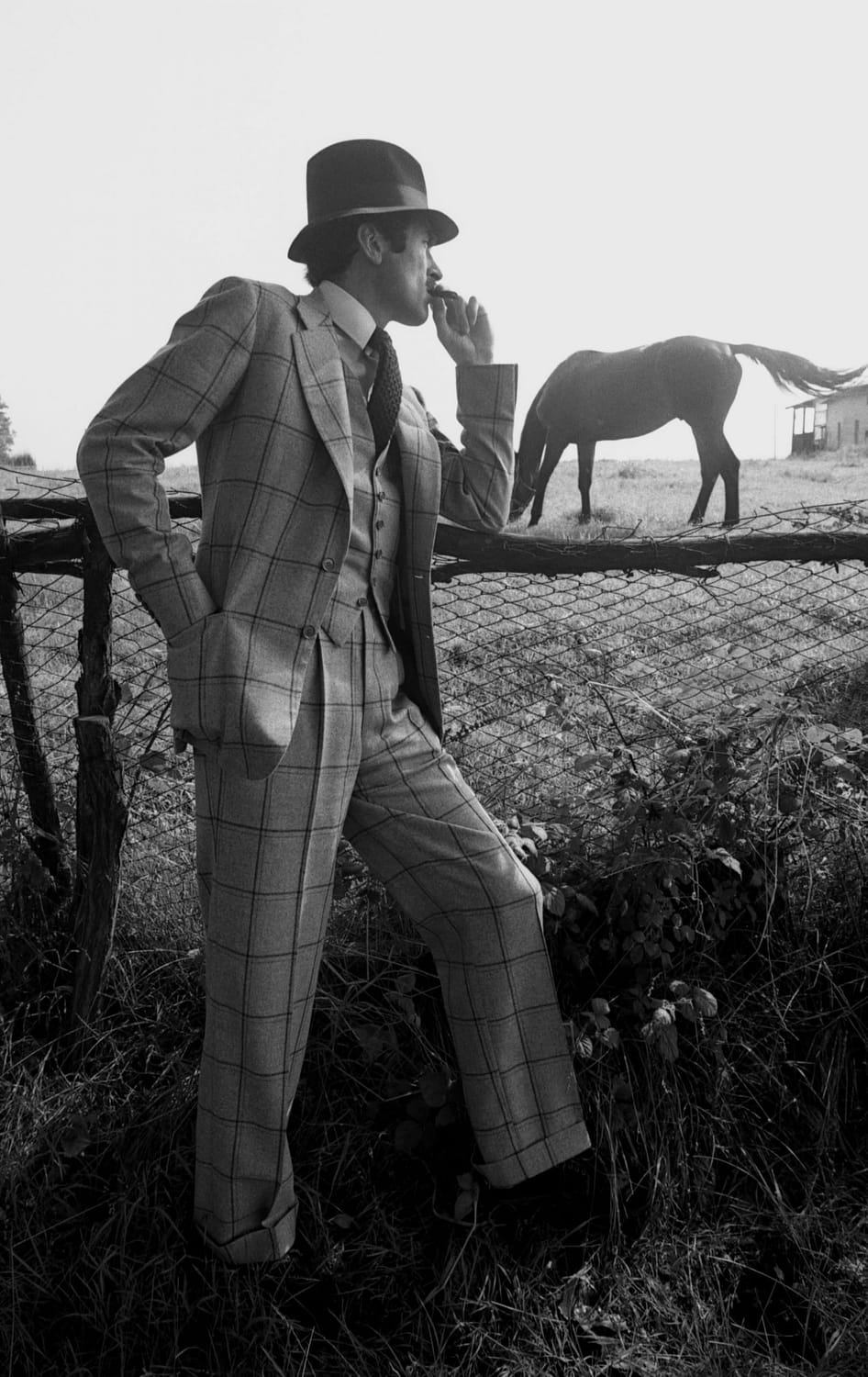 Fabrics
Every Luciano Barbera garment is Entirely Made in Italy.
We believe that our customers have a right to know exactly where their purchases come from. The Entirely Made in Italy notation on the label of each of our garments serves as our guarantee, that an item was truly Made in Italy–from fabric to final finishing.
We view manufacturing in Italy as an art form, the result of unique and invaluable knowledge passed down for generations, resulting in the highest quality garments.
Each Luciano Barbera item honors this centennial know-how and exemplifies the longstanding tradition of Italian fabrication.
A garment must be made with the right materials for it. Price is secondary. Artistry is paramount in tailoring (construction) and all Luciano Barbera garments are made to last a lifetime, developing personal character and preserving the memories of a life beautifully (well) lived.
In our movement towards sustainability, we are committed to offering the finest natural fabrics utilizing noble fibers. There is richness and comfort in nature and fabrics crafted from natural materials have a welcoming (inviting) texture and a unique richness of color.
The natural fibers in our garments are from the best mills in Italy, many of which we have sourced from across generations.
Sustainability is also the preservation of local industries and traditions: from herding to knitting, to tailoring and finishing.
Family
There is a family that transcends direct relationships, and it is one formed by the idea that your family is comprised of those who see the world as you do.
Luciano Barbera is more than a family name, it represents an idea and a way of life. To step out into the world in our garments, is to join our family, to cultivate a beautiful and considered life.
Future
For almost 50 years, we have celebrated the beauty of noble fibers through skilled and sustainable manufacturing and will continue to offer garments of unwavering quality and thoughtful detail while actively preserving the rich heritage of Italian craftsmanship we have inherited.
Innovation does not require radical reinvention; it's best powered by constant refinement. We believe strongly in maintaining a solid foundation of best practices while continually improving our offering by incorporating technological advances and novel fabrications each season.
It is only future generations that can ensure Italian craftsmanship survives. In 1986, Luciano founded the Biella Master of Noble Fibers, a highly lauded and important post-secondary education program in Italy.
This unique 13-month course aims to strengthen the textile industry and to ensure its longevity by training a new generation in the traditions and skills required to steward it for the long term. Participants are given exposure to all aspects of the supply chain in both theoretical and real-world settings. Many go on to management positions within the textile industry in Italy and abroad following their completion of the course.
It all began in the mid-1960s with what is now an iconic image – A black and white photograph of Luciano, in a Saxony windowpane suit of his own design.
Shot by renowned Italian photographer, Ugo Mulas, and published in L'Uomo Vogue, a copy of the magazine with Luciano's image made its way to America and into the hands of the influential retailer Murray Pearlstein of Louis Boston.
Inspired by the casual elegance of the suit and natural ease of its wearer, Mr. Pearlstein went to Italy to seek the well-dressed man he had seen. Upon meeting, the American merchant convinced Luciano to create an eponymous line of clothing, knowing it would resonate with men (and women) around the world.
In the years that followed, the brand perfected Luciano's unique mix of Italian and English tailoring, marrying the two impeccable fabric and construction traditions to great result.
Luciano Barbera has been called the most elegant man in the world. The Luciano Barbera brand, which reflects this elegance in each garment has been worn by some of the most influential personalities in the world, including John F. Kennedy Jr.