"It is not enough to have beautiful clothes. Lots of people have beautiful clothes. In fact some people have too many. What is important is what you do with them.
Here I share some comments on how I dress and what I have taught my sons. Of course, they do not always take my advice.
But that is the point. Neither should you. Look, listen, learn and discard where appropriate."
Luciano Barbera
The Suit
You do not need me to tell you that the suit is the key element in any gentleman's wardrobe. So, I will tell you a story instead.
I had my first suit made for me when I was 24, by the legendary Milanese tailor, Mario Pozzi. It took Mr. Pozzi 6 months to fit me and perfect my measurements. Then he cut the fabric, a beautiful Saxony cloth, and personally delivered it to my door. When I tried it on, we were both very pleased. Why wouldn't I be? He was a genius.
I call a great tailor the medicine of the soul. Mr. Pozzi gave me this advice:
"Put the suit on and keep it on. Wear it for two days straight. Eat in it. Sleep in it. Then it will not just be an exquisite suit. Sarà un tuo vesito –  it will be your suit."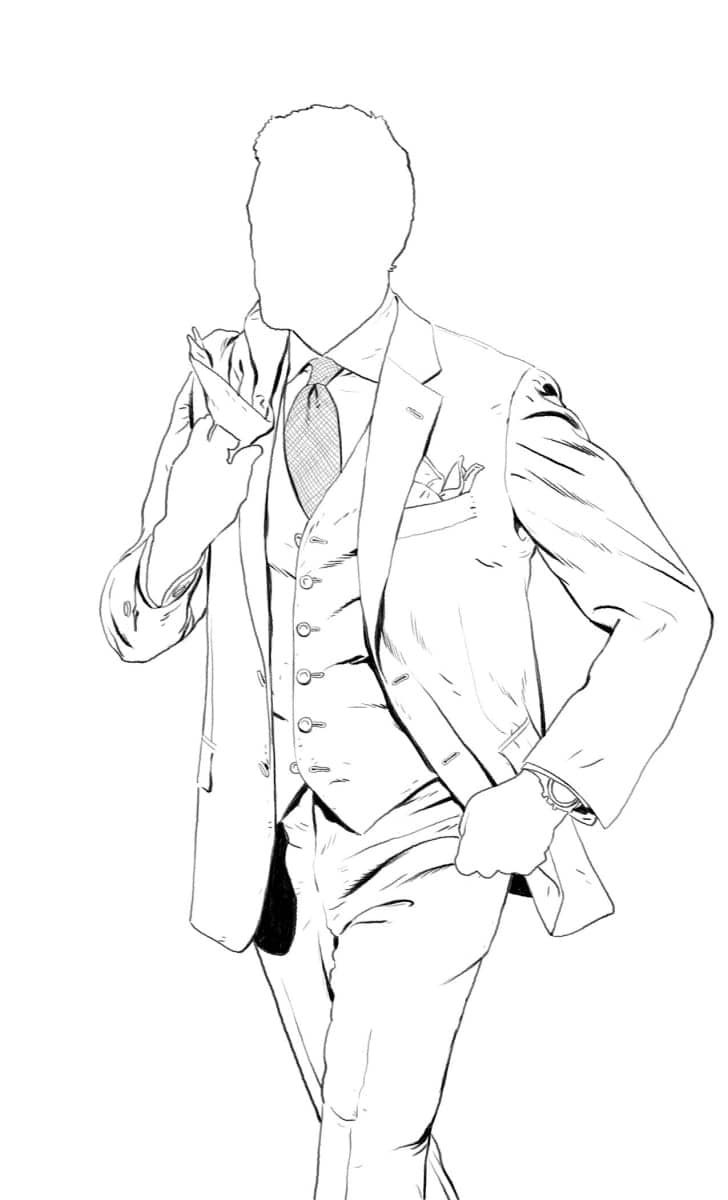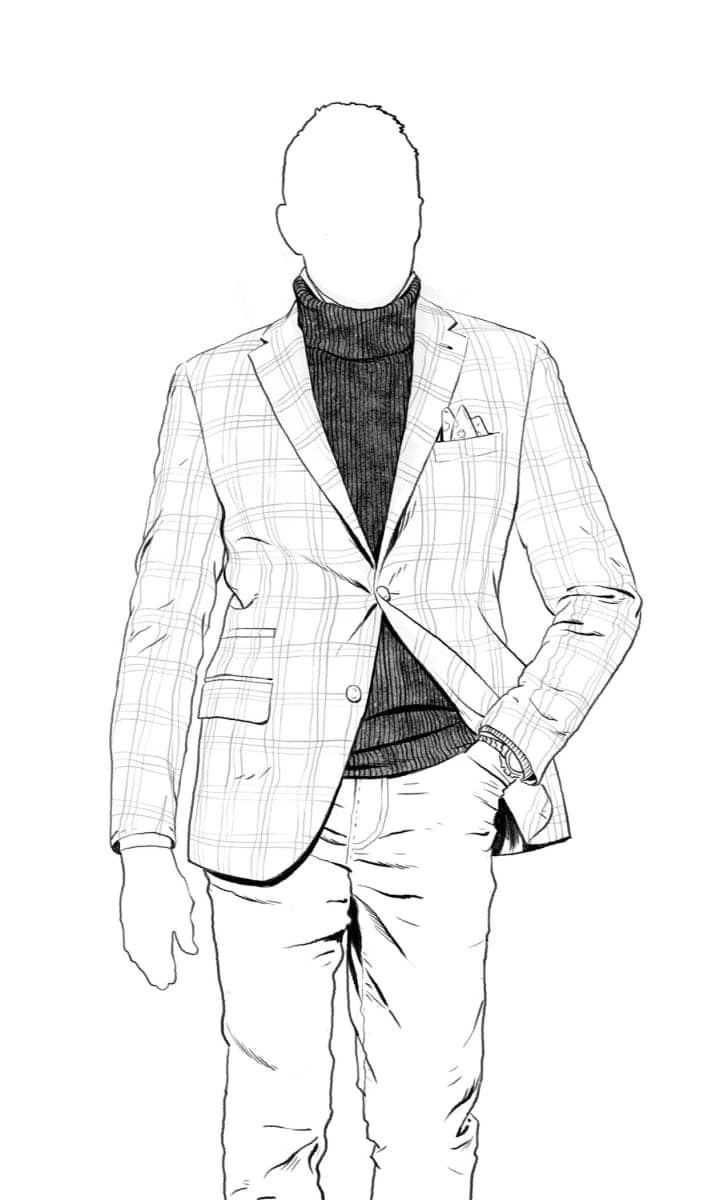 The Jacket
A suit tells the world you are ready for business. A jacket tells the world you are open to fun. For me, the ideal jacket should have soft, natural lines, and balanced proportions. It should fit you but never constrict you.
I do not believe in stiff shoulder pads. That is vanity, not style. And do not wear your jacket too tight. If it's too tight, you will look like a matador.
If you travel, you need a fantastic blazer. It is full of possibility and can cover many occasions. You should think of your blazer as a passport for everything.
Cotton and linen are appropriate when there is a breeze, or indoors when you don't need to walk. Wool is the best choice for every day, in warm weather or cold.
Whenever I see a man playing golf or tennis in his jacket, I know that he and I could be friends.
The Shirt
I know I have said that you can have too many clothes. But I take that back where shirts are concerned. The shirt is a triumph of modern life, like the automobile or the Internet.
It is easy to put on and take off, quick to wash, and easy to store. A man should own as many shirts as he wishes – the more the better.
I prefer shirts with two pleats on the shoulder because I think that it generates harmony on the body of a man. With shirts, you can do what you want, but you must always create harmony in everything.
For day, I prefer light blue striped shirts more than anything. For evening, you are simply a frame for the beautiful woman beside you. Black with a white shirt is fantastic – never too much, never too little.
But personally, I have so many shirts that I sometimes walk into my closet and think to myself, "Now, where did that come from?" Having lots of shirts will allow you to surprise yourself with your own good taste.
The Trousers
There are so many schools on trouser length. In America, they are often worn so that the pant leg tumbles over the shoes.
Many Europeans wear them quite short. You even show a little sock.
What can I say? Perhaps us Europeans are afraid of flash floods. The picture at left shows, quite literally, where I stand. I call this the Mid-Atlantic Solution since it is halfway between Europe and America.
The pants should lightly kiss the shoes. I do not want to see your socks, but I do want to see your shoes.
The Tie
The tie follows the culture. In the 50's, I wore a bowtie. In the 60's, I tied a Windsor. In the 70's, I went open-necked. In the 80's, I wore a big, aggressive knot that said, 'Do not mess with me.' Now I find that what I want is a less fussed-over knot with soft pleating.
It is simple. It is declarative. It feels right. How will I wear my tie in the next decade? Who knows? Ask me then.
I think of ties as pieces of elegance that distinguish one man from the next. It is all about harmony and detail.
I personally like knit ties because they are fresh, different and easy to style. But believe me when I say that I own thousands of ties. Whenever I wear a new tie, my suits are reborn.
I think that every man should have one hundred if not one thousand ties.
Seasonal
Everyone knows you wear wool in the winter, linen in the summer, and a straw hat from June 15th to Labor Day. Everyone is right. Therein lies the problem. Follow these rules and you will look like everybody else. It is better that you display a little originality.
Be yourself as much as you can. Don't follow things that you don't believe in.
Personally, I prefer grey flannel suits in winter. In summer, sand and sea blue always look fresh. And on the cloudiest of days, a bright pop of color can bring happiness to your life.
This is the true way to become elegant – to be dressed perfectly for the moment you are facing.
Why are you looking at a picture of a bare hanger? It goes back to the book I love from the Italian renaissance called The Book of The Courtier. The key idea of the book is sprezzatura.
A man must face the world with sprezzatura. It literally means detachment, but a better way to think of it is quiet confidence and low-key style. Sprezzatura means striving to do the hardest of things in an easy way.
Whatever code of dress you follow, you must be easy inside, never stiff. Sprezzatura means to knot your tie or wear your jacket in a natural way, leaving behind an effortless impression.
The most forceful statement is an understatement. This is the philosophy behind everything I do.
So, why are you looking at a picture of a hanger?
Sprezzatura