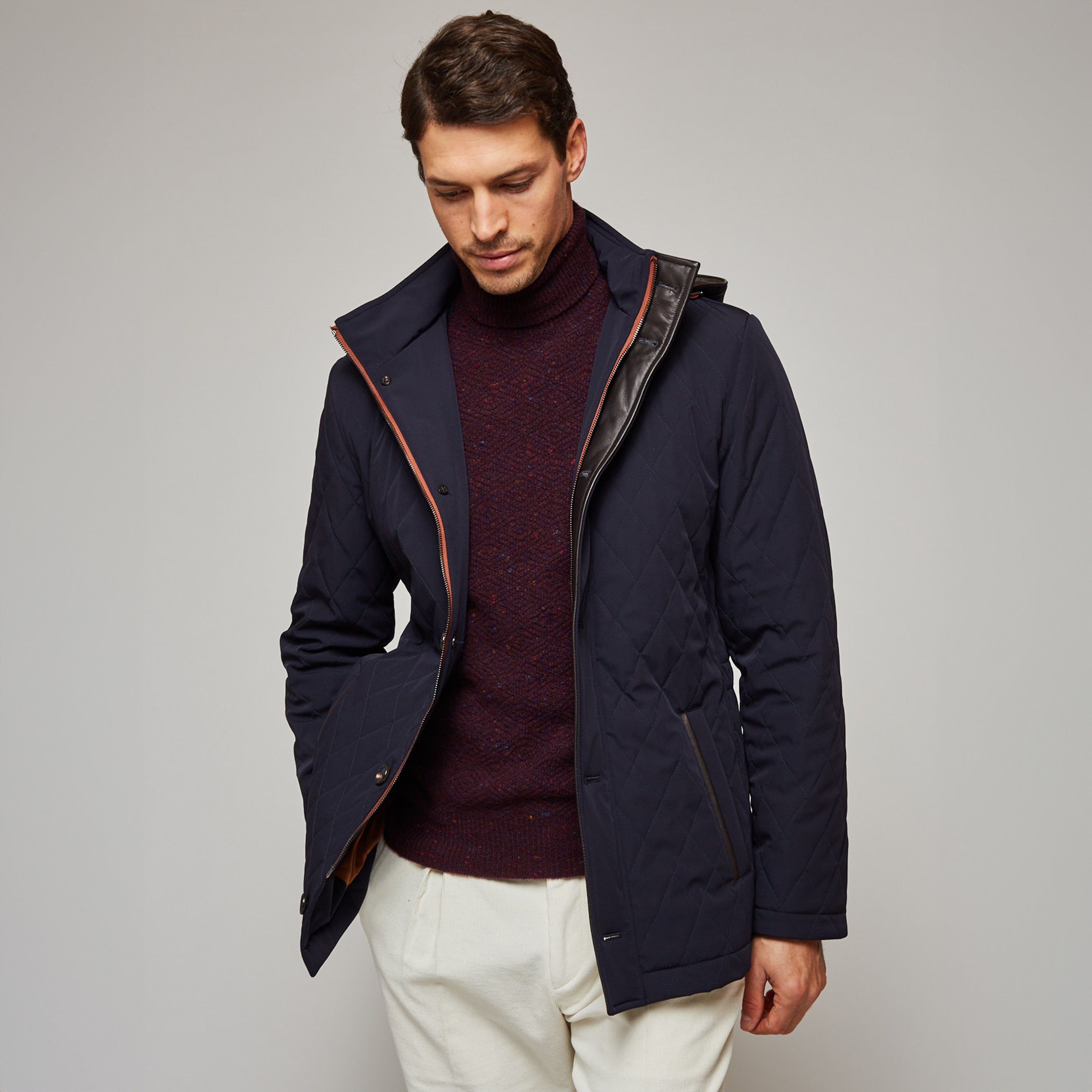 ENTIRELY MANUFACTURED IN ITALY
Quilted Padded Jacket
Blue
Stay ahead of the fashion curve with our exceptional diamond quilted techno Padded Jacket.
Designed with modern convenience in mind, it features a full zip closure, ensuring hassle-free wearability and a practical detachable hoodie. The tasteful leather trimmings lend an air of sophistication to its sleek silhouette, while the high-quality techno fabric guarantees comfort, breathability, and protection against the elements. T
he perfect blend of style and functionality, this remarkable piece of garment is tailored to meet the demands of the fashion-forward individual. Entirely manufactured in Italy.
88% Polyamide
12% Elastane
Long Sleeve
Full Zipper Closure
Pockets
Technical Fabric
Leather Trims
Share
Reference: 116251 37814 88